Sheet Metal
---
Davis Tool is your source for precision sheet metal work, employing two shifts to meet your lead time and capacity requirements. We have plenty of experience, including work with aerospace, medical, and high tech operations, and work from a wide variety of electronic product definitions. Most of our products are punched or laser cut, then finished through a series of support operations.
---
Laser Cutting
Davis Tool uses two high-speed laser cutting machines. These machines cut almost any material between 0.005" and 1.0" thick, and routinely hold location tolerances of 0.003".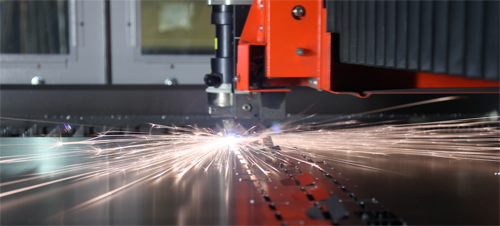 Turret Punch
Davis Tool also employs two high-speed CNC turret punches, both with hydraulic rams capable of complex forming operations.


Press Brake
Davis Tool uses electric and hydraulic press brakes to maximize efficiency and accuracy. The electric press brakes allow us the process control needed to form a complex part in a single handling.

Welding
Davis Tool has MIG and TIG welding capability which allows us to quickly produce precision welded frames and components.