CNC Machining
---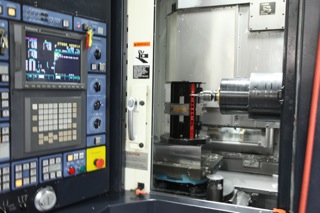 Davis Tool offers a complete range of CNC Machine Programming and CAD services. We use Siemens NX (Unigraphics), Solidworks, ProEngineer, Mastercam, and others, to interface with a wide variety of design formats.
Our experience with 2 through 5 axis programming and machining improves time and quality on a wide variety of machined parts. We regularly work with many materials, including aluminum, stainless steel, titanium, steel, graphite, Kovar and Inconel.
Be sure to check out our equipment list for more details about our manufacturing capabilities.
---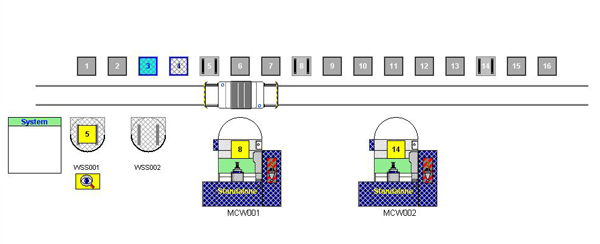 ---
Machining Cells
Three high speed cells and one high torque hard metal cell, all with multi-pallet shuttle systems, tool magazine capacities up to 313 per machine and work envelopes up to 53" x 41" x 41", make manufacturing your product more efficient.

Mill
Our highly flexible CNC mills produce accurate,
high-quality results. We have 5-axis capability up to
60" cube, 3 and 4 axis capability up to 80" of machine travel. We have a wide variety of equipment to use for milling applications.

Turning
Our turning centers produce quality parts sized
.01" through 28" in diameter, with accuracy to .0002". Our 2 axis lathes through 7 axis dual spindle mill/turn centers, most with hydrodynamic barfeeds, can fulfill your turning requirements.

EDM
Davis Tool uses both wire and sinker type EDM (Electrical Discharge Machining) equipment to create features which cannot be conventionally machined into a part. Davis Tool has customized several machines for specialized applications. This area is NADCAP certified.
---